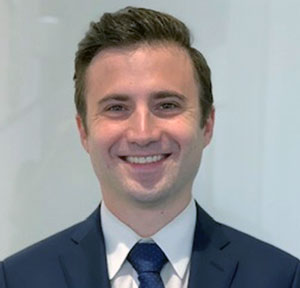 Dr. Eliezer Brecher is a board certified oral and maxillofacial surgeon and implant specialist. Dr. Brecher attended Harvard University where he received his DMD degree. During his dental school education he obtained a Scholars in Medicine grant from Harvard Medical School for his research with the World Health Organization, where he also completed a summer internship. Subsequently he completed his advanced graduate training in Oral and Maxillofacial Surgery at Tufts University. During his final year at Tufts he served as chief resident and received the Dr. Kenneth M. Stern Scholarship for excellence in Oral and Maxillofacial surgery.
Eliezer has presented at Harvard Medical School, Massachusetts General Hospital, Boston Medical Center and Tufts University School of Dental Medicine on topics ranging from head and neck cancer to treatment planning of complex implant cases. His work has been published on topics ranging from facial pain syndromes to oral pathology.
Dr. Brecher offers a full scope of surgical services with advanced training in dental implants, bone grafting, corrective jaw surgery and oral-facial reconstruction. He uses the most current and up to date methods for planning his surgical cases, including 3D treatment planning, guided surgery, and custom hardware when indicated.
After 8 years of training in Boston, Dr. Brecher is excited to come home to New York. Outside of the office he enjoys live music, hiking, snowboarding and is excited to try all the best pizza New York has to offer.
Education & Honors At A Glance
Kenneth M Sterns Scholarship for Excellence in Oral and Maxillofacial Surgery (Tufts University)
Member, NY County Dental Society
Member, NY State Dental Society
Member, American Dental Association
Certificate in Oral and Maxillofacial Surgery (Tufts University)
DMD Degree (Harvard University)