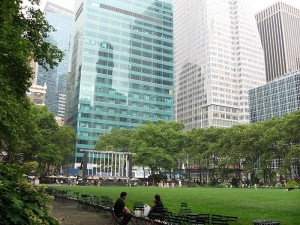 Dolman Oral Surgery is located in Mid-Manhattan near Rockefeller Center and St. Patrick's Cathedral. It is within a few blocks from Grand Central Station, making it easily accessible from both uptown and downtown New York City locations, as well as New Jersey and Connecticut.
With nearly 20 years experience, Dr. Robert M. Dolman provides the full scope of oral and maxillofacial surgical services. Dolman Oral Surgery is a center of excellence where you will be treated with unparalleled care and compassion by a board-certified oral surgeon, who combines his broad-based experience with state-of-the-art technology.
Oral & Maxillofacial Surgery Services At a Glance
Wisdom Tooth Removal:  Wisdom teeth, also known as third molars, are the last teeth in the mouth. Typically these teeth do not have enough space to push through or erupt into the mouth and they can often cause pain and infection requiring their removal. Frequently, in teenagers and young adults removal is considered to prevent problems from occurring. Although wisdom tooth removal is common, not all wisdom teeth require removal.
Dental Implants:  Dental implants are titanium screws that are gently inserted into the jaw bone where they serve as permanent, solid anchors for new teeth. These teeth provide patients with the comfort, function and esthetics similar to their own original teeth. Dental implants are alternatives to conventional dental bridges and removable dentures.  A single dental implant  can be used to replace one missing tooth or several dental implants can be linked together to replace many or all teeth.
Bone Grafting:  Bone grafting is a procedure where bone is transferred from one area or location and placed into a new location. The oral surgeon can therefore "build bone" in areas where it is missing. The oral surgeon will often graft bone to prepare for a dental implant. Additionally, if part of the jaw bone needs to be removed due to a cyst or tumor, then the bone can be rebuilt to recreate facial form and function. 
Orthognathic Surgery:  Orthognathic surgery is also referred to as corrective jaw surgery.  When an individual's teeth are crooked or do not fit together comfortably or properly, most times they will see an orthodontist to align the teeth. Sometimes it is determined that it is not simply the teeth that are maligned, but the jaw bones themselves are out of balance. Oral surgeons can perform surgical procedures to align the jaw bones resulting in improved comfort, function and facial balance. 
Apicoectomy: An apicoectomy can also be described as a surgical root canal procedure. Sometimes an individual can develop pain or infection in a tooth that has already had a root canal treatment. During an apicoectomy the oral surgeon cleans out the infection around the tip of the tooth and then smooths down and seals the tip with a bioceramic material.
Cuspid/Canine Exposure:  Sometimes a cuspid or canine tooth is blocked from pushing into the mouth. This in turn can alter the position of the teeth and affect both function and esthetics. Surgical exposure and orthodontic alignment are generally required. The oral surgeon will commonly uncover the canine an place a small attachment so that the orthodontist can then slowly pull the tooth into its proper position. 
TMJ:  The Temporomandibular joint is located in front of the ear, and in disease states it may cause jaw pain, ear aches, headaches and restriction in mouth opening. When an individual complains of TMJ, they are generally complaining about pain and dysfunction within this joint. The dysfunction usually presents as a clicking within the jaw joint and/or a locking of the jaw joint. An oral surgeon can thoroughly examine the patient and determine if a surgical procedure may help alleviate these symptoms or if a more conservative approach can be utilized. 
Oral Pathology:   An oral surgeon combines his training and background in dentistry, medicine and surgery to evaluate the mouth and jawbones. Problems may include but are not limited to cysts or tumors of the jaw bones and soft tissue lesions of the oral mucosa, gingiva, lips, cheeks and tongue. The oral surgeon can perform biopsies to help diagnose oral disease and can also remove cysts and tumors of the jaw bones and follow this with a reconstruction. 
Facial Trauma:  In treating facial trauma the oral surgeon is in a unique position combining dentistry, medicine and surgical backgrounds. Facial trauma can involve injuries to the teeth and also more complex injuries to the jawbones and soft tissues of the face. For minor injuries care can be completed by the oral surgeon in their office. Major injuries require care in a hospital setting.