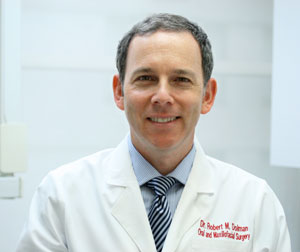 Dr. Robert M. Dolman is a Board Certified Oral and Maxillofacial Surgeon with more than 18 years of private practice experience. He was trained through McGill University in Montreal (Canada) and its associated teaching hospitals, and is renowned for his surgical excellence and delivering the highest standards of care for his patients.
After having completed his dental education in 1988 and a general internship in 1989, Dr. Dolman began his residency training at the Montreal General Hospital during which time he attended McGill University's School of Medicine and was granted a Master's of Science degree in Oral and Maxillofacial Surgery in 1993.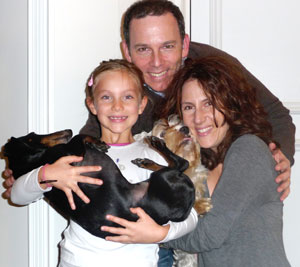 His private practice has carried him from Montreal to Connecticut and now New York City. In 2000, he earned the distinction of being named a Diplomate of the American Board of Oral and Maxillofacial Surgery.
Dr. Dolman is also a Fellow of the American Association of Oral and Maxillofacial Surgeons, as well as a member of the New York Society of Oral and Maxillofacial Surgeons. In 2005/2006 and 2010/2011, Dr. Dolman was named one of Americas Top Dentists in the category of Oral and Maxillofacial Surgery.
He brings with him a caring and compassionate manner along with sound surgical skills and judgment. He has lectured internationally on the topics of maxillofacial trauma, implantology, bone grafting and reconstruction.
Dr. Dolman resides on the Upper East Side of Manhattan with his wife, daughter and his two dogs.
Education & Honors At A Glance
Named One of America's Top Dentists in 2005/2006 and 2010/2011 (Consumer's Research Council of America)
Board Certified (2000), Recertified (2010)
Diplomate, American Board of Oral and Maxillofacial Surgery (2000, 2010)
Member of the NY County Dental Society
Member, NY State Society of Oral and Maxillofacial Surgeons
Member, American Association of Oral and Maxillofacial Surgeons
Masters of Science in Oral and Maxillofacial Surgery, McGill University (1993)
Certificate in Oral and Maxillofacial Surgery, McGill University (1993)
Doctor of Dental Surgery, McGill University (1988)