Named one of America's Top Dentists In 2005/2006 and 2010/2011, Dr. Robert M. Dolman has extensive clinical experience treating even the most difficult cases. Along with sound surgical skills and judgement, he brings with him a caring and compassionate manner. He has lectured internationally on the topics of maxillofacial trauma, implantology, bone grafting and reconstruction.
Below, you will find a selection of case studies with before and after pictures. All patients are actual patients who were treated by Dr. Dolman.
Case 1
This patient had a jaw setback surgery and a chin surgery to correct his dentofacial imbalance.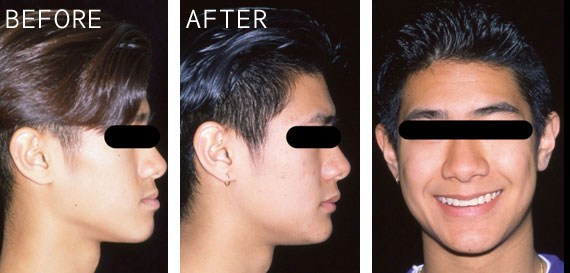 Case 2
This patient was treated with a sinus lift/bone graft and several implants to restore her dentition.

Case 3
This young lady underwent upper and lower jaw surgery in order to correct her dentofacial malalignment.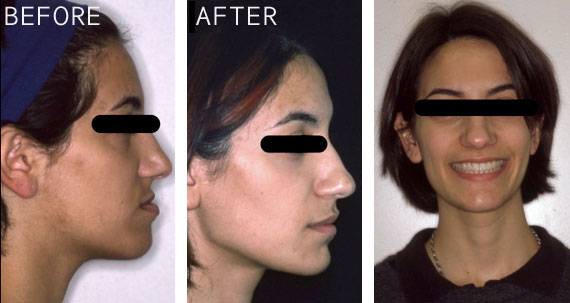 Case 4
This patient lost her maxillary teeth and supporting bone. Here treatment included bone reconstruction, followed by an implant supported fixed prosthesis.