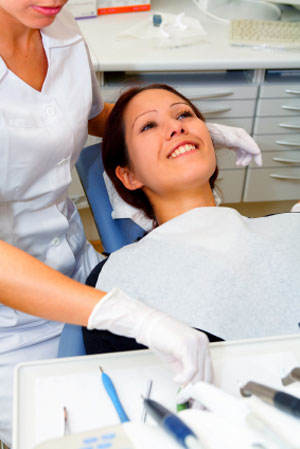 As a Board Certified oral and maxillofacial surgeon, Dr. Robert M. Dolman offers the full scope of oral, maxillofacial and implant procedures in a caring and compassionate manner. He combines nearly 20 years of experience, state-of-the-art technology and an unyielding pursuit of excellence to bring you care without compromise.
A common questions is "What exactly is an Oral and Maxillofacial Surgeon?" Take a minute to learn about the education and extensive qualifications necessary to become a board-certified oral maxillofacial surgeon.
The list below introduces some of the many procedures that Dr. Dolman routinely performs, along with links to more detailed descriptions.
Within the field of dentistry and oral surgery, dental implants are arguably the most significant innovation in the last 50 years, providing patients with permanent replacements for their missing teeth. Read more »
The removal of wisdom teeth is a highly common procedure. Early removal (late teens to early 20's) has proven to be easier with a more rapid and comfortable recovery.
Read more »
In order to optimize comfort, function and esthetics, bone grafting is required to replace missing bony tissue, and in many cases support the placement of dental implants.
Read more »
The skill set of an oral and maxillofacial surgeon is a unique combination of dentistry, medicine and surgery. This collection of skills is never more valuable then when treating a patient with facial injuries. Read more »
Oral and maxillofacial surgeons utilize orthognathic surgery, or corrective jaw surgery, to treat patients with severe malocclusions that involve misalignment of both the teeth and the jawbones. Read more »
Diseases inside the mouth are highly common and often silent. They include both soft tissue lesions and disease of the bony tissues as well. A thorough oral and head and neck examination is highly beneficial. Read more »
An apicoectomy, also referred to as root end surgery, is a surgical procedure that removes a tooth's root tip and then fills the resulting root end cavity with an appropriate bio-material. Read more »
Sometimes a cuspid or canine tooth is blocked from pushing into the mouth. This in turn can alter the position of the teeth and affect both function and esthetics. Surgical exposure and orthodontic alignment are generally required. Read more »
The temporomandibular joint is located in front of the ear, and in disease states it may cause jaw pain, earaches, headaches and restriction in mouth opening. Read more »